Getting started with Whimsical AI
Blank canvas anxiety? No more! Whimsical AI allows you to create flowcharts, mind maps and sticky notes in seconds. Simply select the type you need, enter a prompt and generate your ideas visually onto a board. This guide will show you how to get the magic started.
---
Getting started
You'll find the option to Generate with AI under the ✨ stars icon in the universal toolbar on the left side of any Whimsical board.
You can also use the keyboard shortcut Command + . (Mac) or Ctrl + . (PC) for quicker access to open the Whimsical AI modal.
When the Whimsical AI modal is open, you can switch between Flowchart, Mind map and Sticky notes and then enter your prompt.
Hit the Create button, or use the keyboard shortcut Command + Return (Mac) or Ctrl + Enter (PC) to generate your diagram from the prompt.
Tips and tricks
Example prompts
If you're stuck for prompt ideas or simply want to test how this works, you can hit the backslash key / to generate some example prompts you can select from.
Set the default style for flowchart shapes
If you prefer a different color and style for your flowchart shapes, you can set the default style for each shape so that flowcharts are automatically generated the way you like them.
To set your preferred shape style, first select the colour, text formatting, and outline style, then right-click on the shape > select Save as Default Style from the menu.
The default style is unique for each type of shape.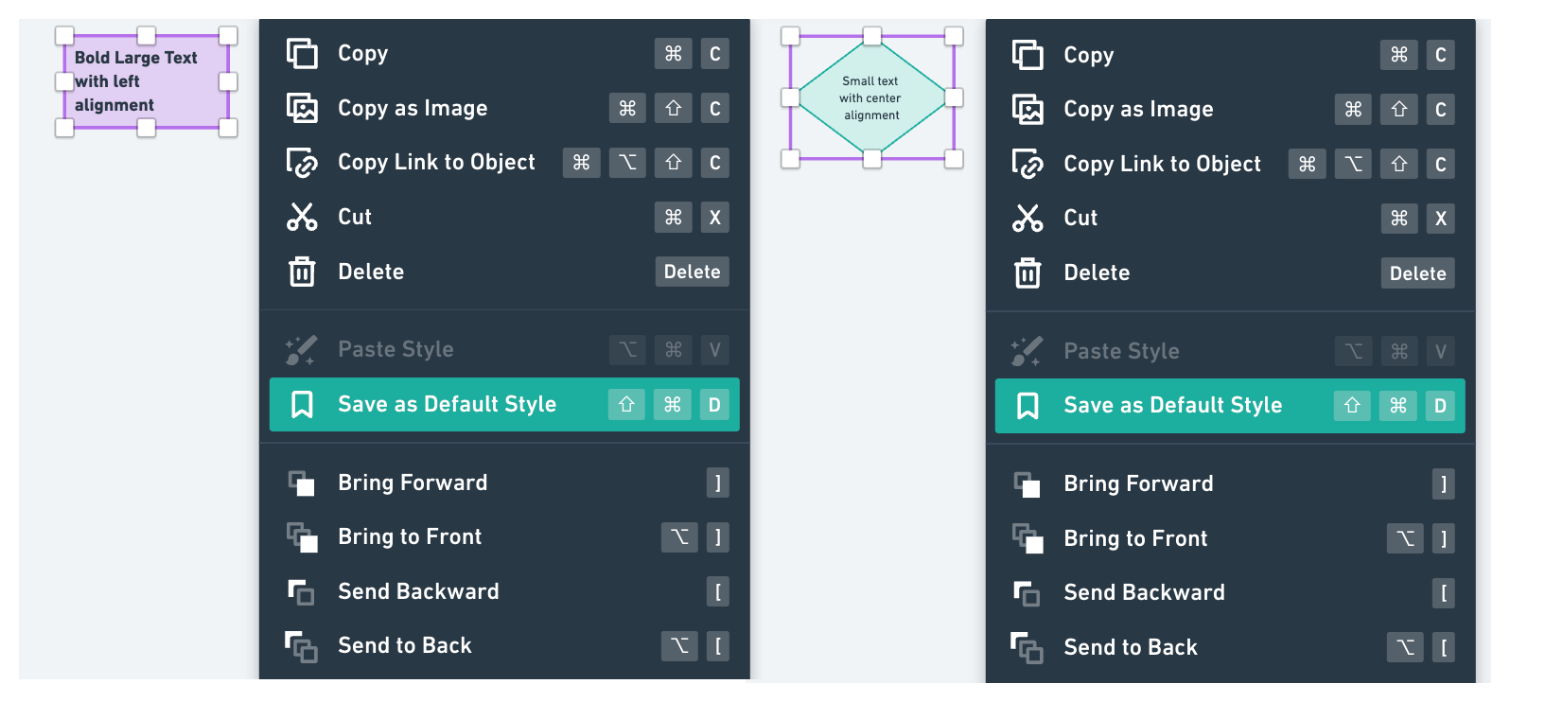 Extending your mind map
You can extend your mind map with further AI generation using our AI Assisted Mind Mapping feature. Learn more about how that works here.
AI generation from URLs
Create concise summaries of web pages or your Whimsical workspace files by pasting any URL into your prompt instructions. Select between Flowchart, Mind map and Sticky notes to visualise the content, and then Whimsical AI will do the heavy lifting for you!
You can also compare content on different URLs in a prompt like this example:
If you have a subscription to ChatGPT Plus, install the Whimsical Diagrams Plugin to generate flowcharts and mind maps in a ChatGPT conversation. Learn more about that here.
---
What happens to my data?
We use OpenAI for diagram generation. Only your text prompts will be sent to and used by OpenAI for the feature to work. OpenAI does not preserve this data or use it for AI training.
Learn more about the safety of OpenAI here. You can also read Whimsical AI Terms of Service here.
Usage limits
Our Starter and Education plans are limited to a total of 100 AI actions / editor. The quota is 2000 actions / month / editor for Pro plan customers and 4000 actions / month / editor for Org plan customers.